A new date has been announced for Sant Jordi 2020. This year, given the current circumstances, the official Booksellers Guild and Florists Guild of Catalonia have decided to postpone this eagerly awaited event on the Catalan calendar in line with Government guidelines.
Sant Jordi – which is normally celebrated every year on World Book Day on 23rdApril – will be postponed to 23rdJuly with the safety of all in mind. All events, workshops and readings will also be postponed to this date, in addition to the Sant Jordi discount on books.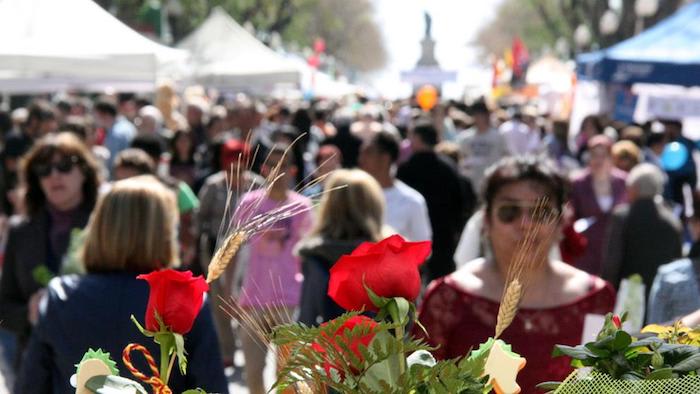 Why is Sant Jordi so important?
If you've had the chance to experience this day in Barcelona before, you'll understand just how important it is. It is a day on which the young and old alike take to the streets to buy their loved ones a gift. All the main streets of Barcelona are lined with bookstalls and on every corner you'll find rose sellers selling single roses.
The origin of this literary celebration is a popular story in many cultures and is based on the story of Sant Jordi and the dragon. To read more about its history and how it's celebrated, check out our Sant Jordi article here.
Sant Jordi at home
Lovers of Sant Jordi don't despair! The good news is that you don't need to wait until July to celebrate this wonderful event. Sant Jordi can also be celebrated from home!
This year, Casa Batlló is encouraging the citizens of Barcelona to bring the magic of Sant Jordi into their own homes. Every year on this day, this beautiful Gaudí house inspired by the mythical dragon is normally adorned with hundreds of red roses.
So, be sure to follow the #SantJordialBalcons (SantJordiBalconies) initiative on social media and join in from home by decorating your own balcony with pictures, roses, dragons and book covers. Avoid boredom by getting creative and painting, drawing and making together with your loved ones.

Remember to upload your pictures to social media with the above hash tag. The ten publications with the most likes will win a collection of children's books.
What's more, another way to rediscover the story of the princess and the dragon is to head to your balcony, window or terrace at 12 pm and at 6 pm next Thursday. The Booksellers Guild is encouraging everyone to read their favourite stories aloud or to listen those of their neighbour's. What's more, afterwards there will be an applause for our favourite local bookstores.
Supporting local booksellers
Additionally, don't forget that although bookstores throughout the city are closed, it's still possible to buy books online from local sellers. Thanks to the platform "LlibreriesObertes" (OpenBookstores), you can order your books and pick them up once the lockdown regulations have been lifted.
The initiative was launched in order to support these local publishers and bookstores during these times of hardship. With the objective of selling 30,000 books, these advance sales will ensure the survival of the city's bookstores.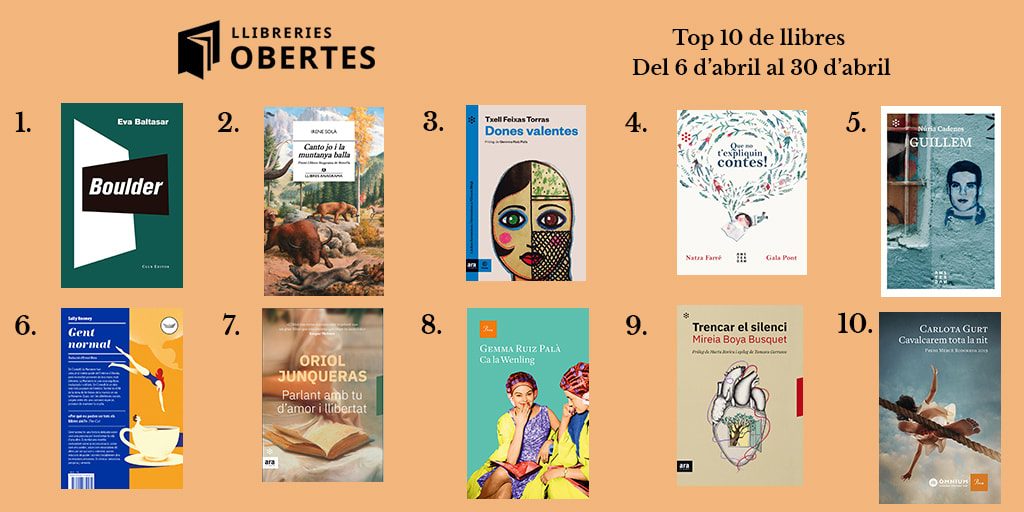 Check out the website here and help support Barcelona's bookstores: https://llibreriesobertes.cat
How will you be celebrating Sant Jordi at home this year? Let us know and stay safe!