Los mejores festivales
La primavera en Barcelona es sinónimo de movimiento, música y diversión. Los días se hacen cada vez más largos, el ambiente veraniego ya puede sentirse al pasear por las calles, las terrazas se colman y empiezan a aparecer los chiringuitos de playa.
Para el que decide pasar unas vacaciones en la Ciudad Condal durante la primavera, la selecta temporada de festivales musicales es sin duda una incitación a la diversión y al disfrute. Se trata de una temporada vibrante e intensa que se extiende hacia el verano y que dota a esta ciudad de un fuerte encanto, sobre todo para un público joven, hambriento de música, baile y encuentros con los amigos.
Si al alquilar un apartamento en Barcelona deseas vivir una interesante y divertida experiencia musical llena de sol y de excelentes representaciones, dale un vistazo a esta increíble cartelera de festivales que abren sus puertas en cuanto el sol comienza a brillar en la bellísima ciudad de Barcelona:
Primavera Sound
Fecha: Del 31 de mayo al 4 de junio
Line Up aquí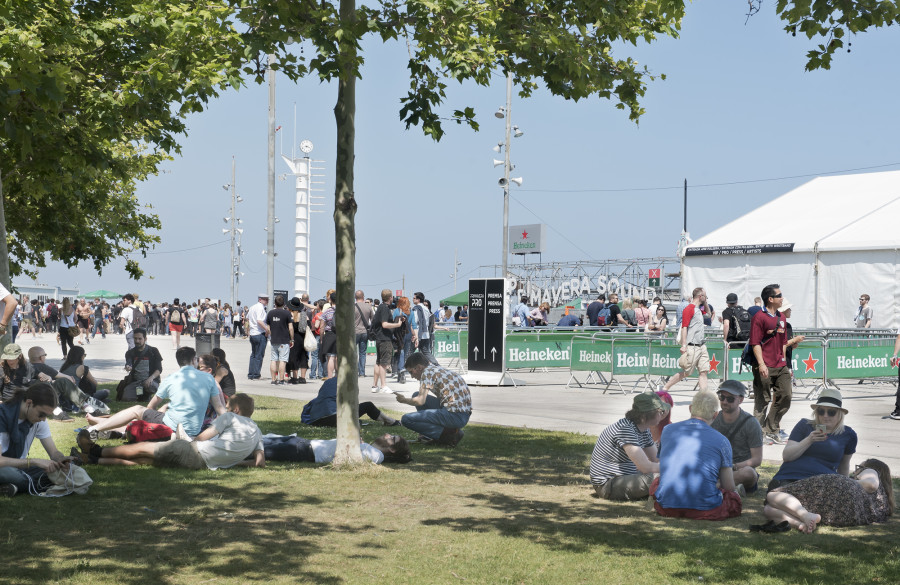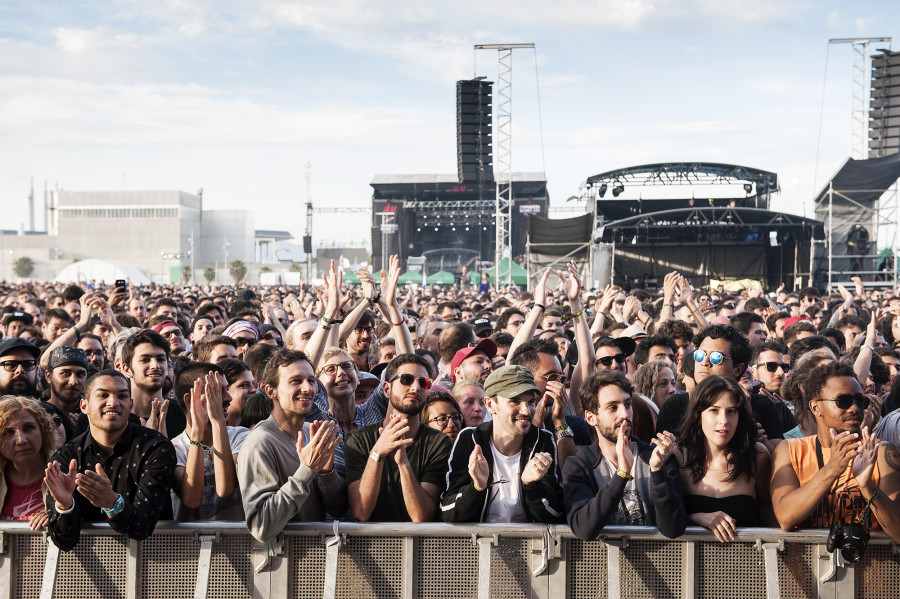 Sónar 2017
Fecha: 15-16-17 de Junio
Line up aquí
Este festival llega a su 17° edición y con ello, va reafirmando su prestigio internacional, con un cartel de artistas internacionales de primer nivel, ecléctico y para todos los gustos. Este año hay casi doscientos artistas reconocidos que desde noviembre han confirmado su asistencia. Los dos emplazamientos principales serán los tradicionales: el Parc del Fórum presentando el grueso de la programación y en el barrio de El Raval se presentarán los conciertos gratuitos. Cabe recalcar que este festival siempre presenta una interesante mezcla de artistas emergentes y otros ya sólidamente arraigados en el cariño popular en distintas corrientes musicales: música electrónica, punk, guitarras, artistas nacionales e internacionales…sin duda, un festival a agendar si queremos experimentar una descarga de música y aprendizaje artístico.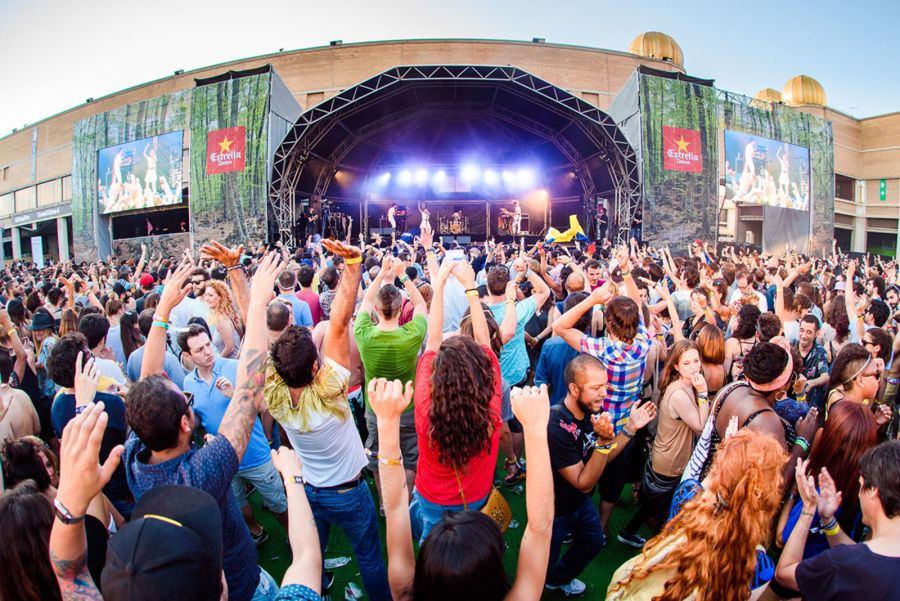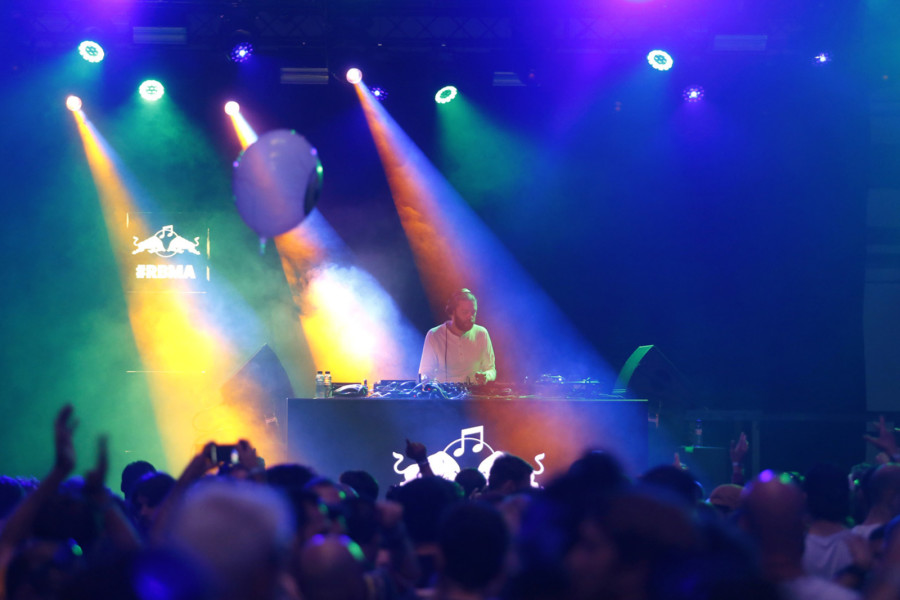 Este festival es sin duda alguna uno de los más reputados de la península ibérica y es un sello distintivo de la primavera en Barcelona, además de que el sello "Sonar" se precia de ser uno de los más aclamados como escaparate de la música electrónica. Con estos referentes, el festival Sonar en Barcelona se precia de presentar un cartel con lo mejor del universo musical en este género y no sólo eso, sino que se presenta también como un lugar creativo y de performance artística interactiva que va más allá de la música. Las presentaciones se realizan en dos ubicaciones: en la Fira Montjuïc de día (conciertos y showcases), así como el Sónar+D, un congreso internacional de la industria creativa, y por la noche, en Fira Gran Via de L'Hospitalet, sitio en que se realizan las mayores presentaciones musicales. DJ Shadow, Anderson .Paak, Arca y Soulwax están entre los artistas que se presentarán este año… ¿te interesa potenciar tu propia creatividad asistiendo a este magno evento?
Cruïlla
Fecha: 7, 8 y 9 de julio
Line up aquí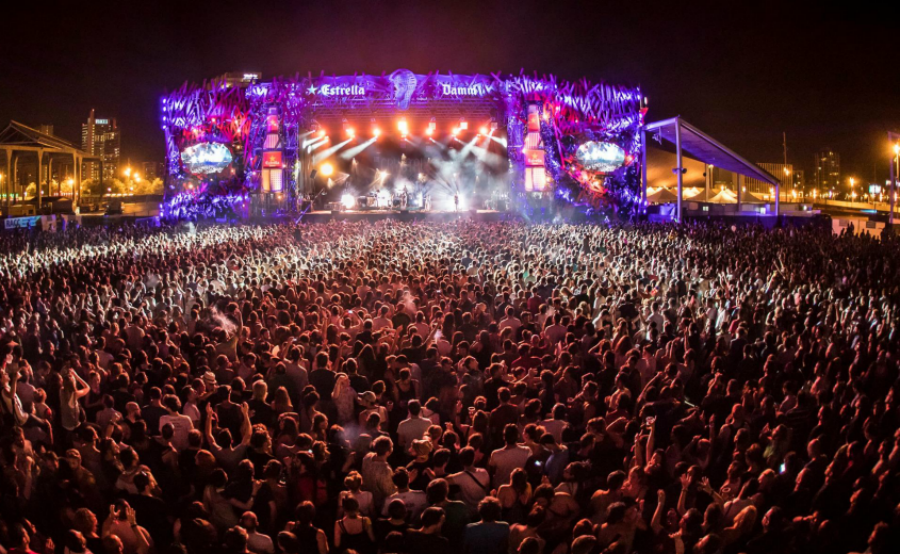 Este festival musical (que se realiza ya entrando el verano) muestra que en el panorama musical barcelonés no sólo existe música electrónica. Este es el espacio ideal para presentaciones de los géneros pop y rock, con un cartel que cada año se supera a sí mismo presentando nombres reconocidos a escala global. Con artistas en diversos idiomas y de géneros diversos, la música se da cita en el Parc del Fòrum durante un fin de semana de locura en que se puede vivir a tope una descarga de energía, arte y baile. Con nombres como Jamiroquai, The Luimineers y Los Fabulosos Cadillacs el viernes 7 de junio y los Pet Shop Boys, The Prodigy y Residente el sábado 8, sin duda la diversión estará asegurada, en un festival que celebra el arte, la música y la entrada del verano en una ciudad que, como Barcelona, abre sus puertas a todas manifestaciones artísticas con una sonrisa.
BBF – Barceló(na) Beach Festival
Fecha: Sábado 15 de julio
Line Up aquí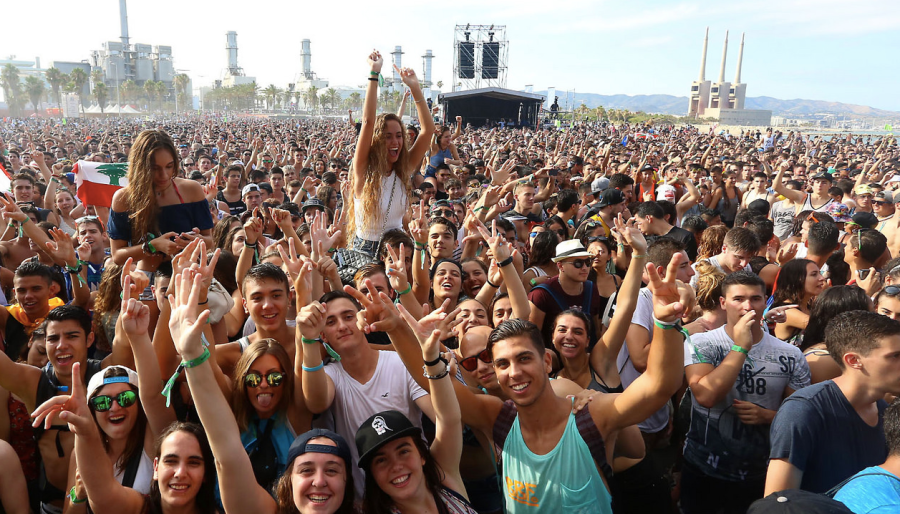 Si estás buscando un festival de música electrónica que ponga en escena a los mejores DJ's del momento, ésta es tu mejor alternativa. Además (y tal y como su nombre lo indica) este festival se lleva a cabo en la playa. Los vídeos de ediciones anteriores te llevará a ver cómo este festival realmente presenta lo mejor de la música electrónica y las figuras mundiales del EDM en un escenario paradisiaco con miles de asistentes que se divierten juntos en un entorno de convivencia agradable y placentera.
Para no romper con una tradición de nombres de reputación mundial, en el 2017 el cartel está integrado por:
Jordi Vèliz

Axwell Λ Ingrosso

Martin Garrix

Hardwell

Kitten

JP Candela

Lost Frenquencies

Kygo

Armin van Buuren

Entre muchos otros…
A pesar de que el BBF se desarrolla en la playa, por razones de seguridad el acceso al mar no está permitido, lo que se controla con la instalación de vallas y personal de seguridad a lo largo de la playa. El evento se desarrolla sobre la arena, por lo que se recomienda usar calzado adecuado — aunque al final de la noche seguro acabes descalzo — para poder disfrutar plenamente del baile y el ambiente acelerado del festival.
Todos estos festivales presentan un sistema de compra de tickets por adelantado y un riguroso método de admisión entrada en mano, con pulseras y control de entradas y salidas (a pesar de que en la mayoría hay libertad para entrar y salir, disfrutando de múltiples conciertos), que permiten divertirse en un entorno de seguridad y tranquilidad. Algunos de ellos donan una proporción de las entradas adquiridas a causas benéficas y en otros casos, ofrecen conciertos gratuitos.
Las opciones son diversas y las ideas, múltiples y divertidas. Lo único que hace falta es elegir uno (o varios) de estos festivales y conseguir un alojamiento adecuado como los apartamentos vacacionales en Barcelona, para disfrutar a plenitud de la música, el sol, la playa y la cultura que Barcelona tiene para ofrecer.