Choosing the places to visit in Barcelona in a city so rich in culture and entertainment, can present quite a challenge, particularly if your time here is limited. In order to help with this dilemma, we have compiled a helpful list of places to visit in Barcleona.
Top 10 places to visit in Barcelona during your stay
La Sagrada Familia
No visit to Barcelona would be complete without a trip to Antoni Guadí´s spectacular church, La Sagrada Familia. The structure, although still incomplete, is a UNESCO world heritage site which welcomes nearly 3 million visitors a year. With this in mind, it is worth buying tickets in advance as queues can be lengthy.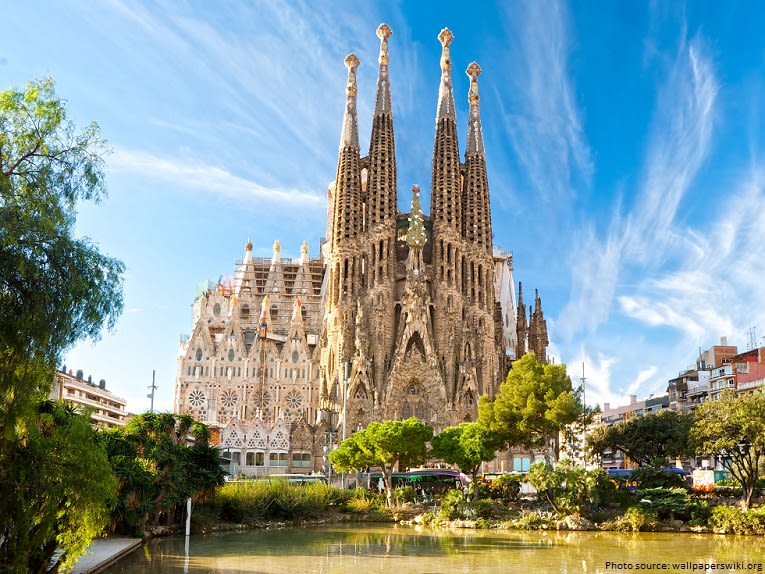 La Pedrera
Continue along the Guadí trail to Casa Milà, commonly known as La Pedrera. This beautiful building, complete with roof terrace, attic space, courtyards and exhibition hall, provides ample opportunity to admire and understand the work of this architectural genius.
Parc Güell
Set on the hillside, Park Güell boasts beautiful views of the city. Originally, commissioned by Eusebio Güell for Barcelona´s aristocracy, this space reflects Guadí´s passion for nature, colour and unique architectural form.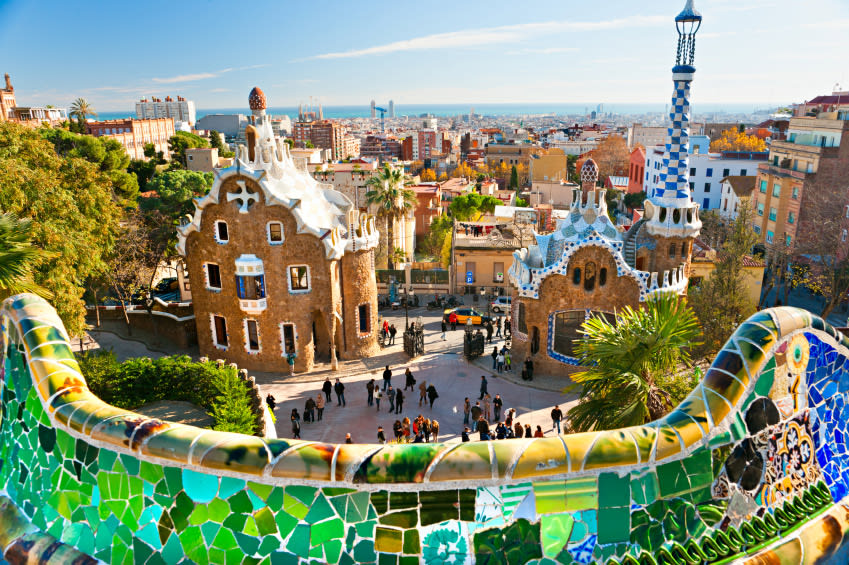 La Rambla
Stroll down Barcelona´s vibrant, street La Rambla and you´ll find live performances, artists, human statue art, a Miró mosaic and stalls. Spanish poet Federico García Lorca once commented, "It is the only street in the world I wish would never end" and, after a walk down this leafy, pedestrianised street, it's easy to see why.
La Boqueria Market
Located off La Rambla is one of Europe´s most famous food markets. Whether you simply want to peruse the specialist food stalls or pull up a stool at one of the bars for a snack, this venue is definitely worth a visit.
Montjuïc Hill
Escape the crowds and head to Montjuïc hill. The area plays host to several museums such as the Joan Miró Foundation, the Museu Nacional d'Art de Catalunya and the castle, which is an old military fortress dating back to 1640.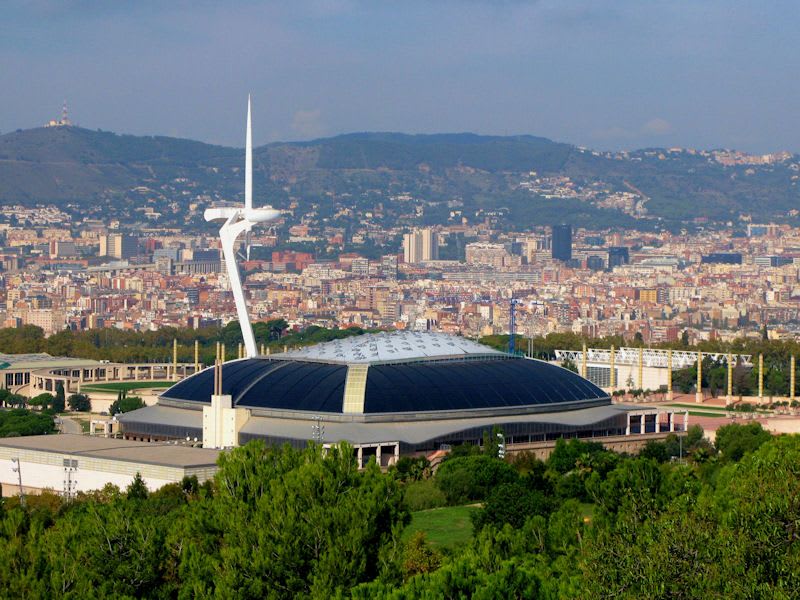 The Magic Montjuïc Fountains
At night witness the Magic Fountain Show. This explosion of colour, water, movement and light set to music lives up to the name and provides a truly magical experience. By the way, this is one of our favourite places to visit in Barcelona, you will love it!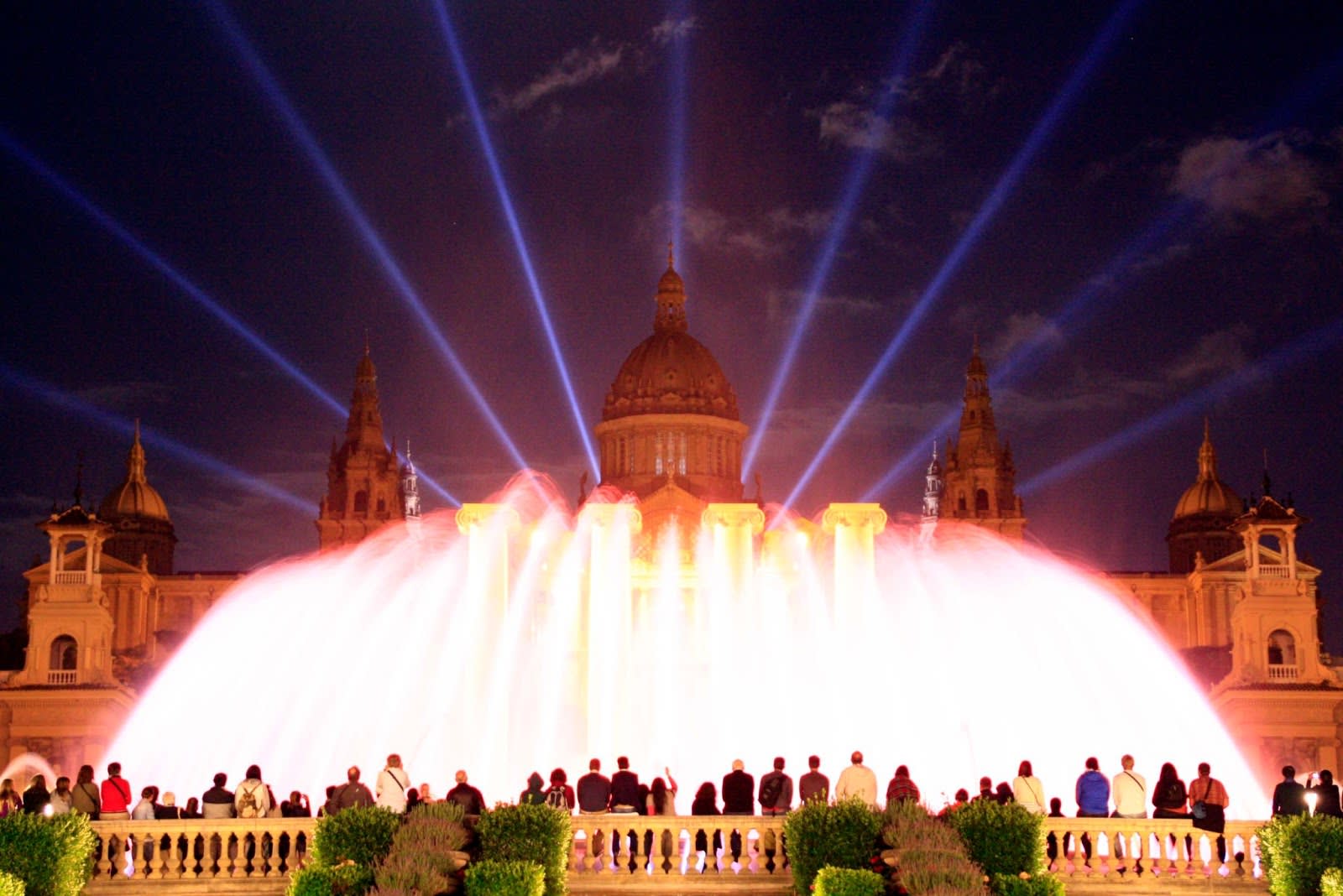 Poble Espayol
Located near the Montjuic Fountains is Poble Espanyol (Spanish Village). The village, built in 1929, has 117 buildings resembling architecture from across Spain´s regions and offers a variety of shops, eateries, stalls and craft workshops.
Camp Nou
For football fans, no visit to the city would be complete without a trip to Camp Nou, home of the legendary Barça. Even if you aren´t able to coincide your stay with a match, it is worth taking a tour of the impressive 99,354 seat stadium and museum.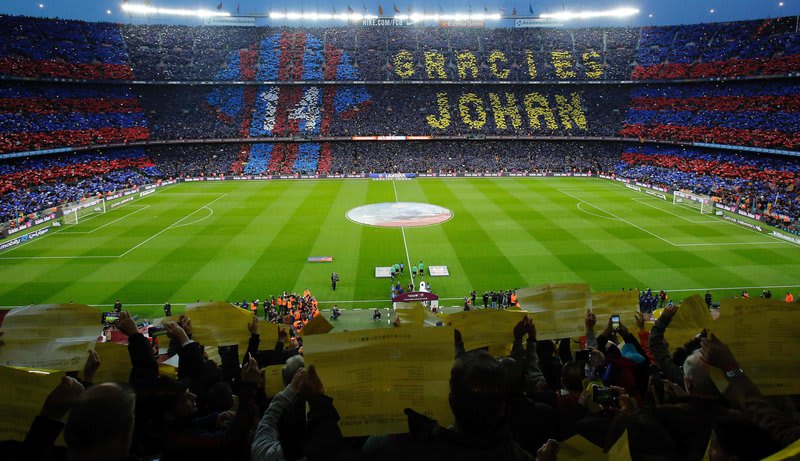 Barri Gòtic
Finally, take time to meander the winding streets of the Gothic Quarter and admire the beautiful Roman and Medieval architecture. Dotted among impressive buildings such as the cathedral and iconic squares are plenty of bars and cafes for you to take time out and sample the local cuisine or simply sit back and soak up the atmosphere.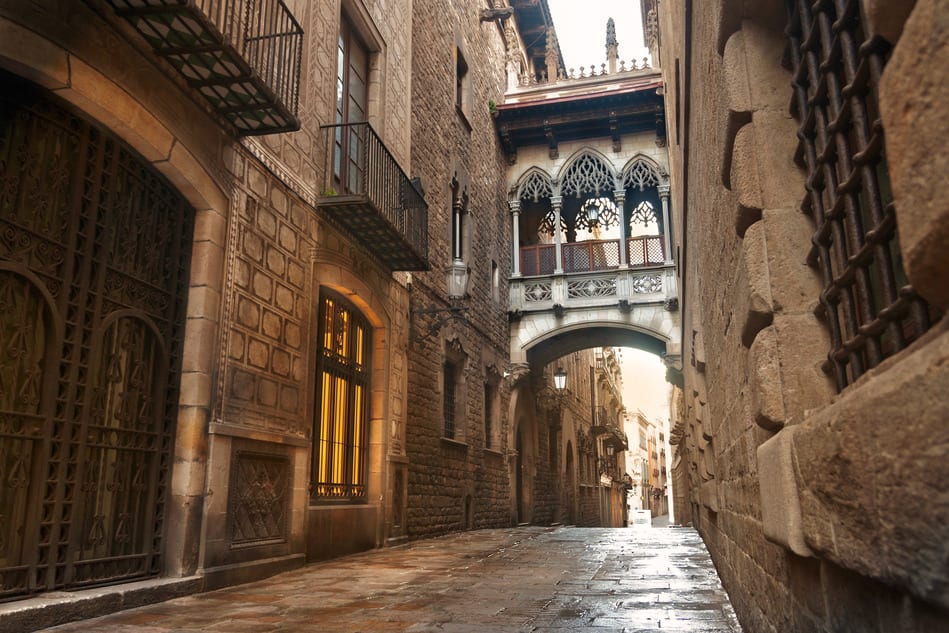 This Top 10 places to visit in Barcelona, are a must during your visit, but also they are just an starter. Also remember we will be pleased to help you finding your apartment in Barcelona.
Also you can check the places to visit in Barcelona depending on the days you are going to spend in the city:
Barcelona is waiting for your, are you ready for the trip to one of the most amazing cities in the world? Let's go!