Here is a really easy recipe to make "Pa amb tomàquet" (Catalan tomato bread), one of Catalonia's most typical dishes!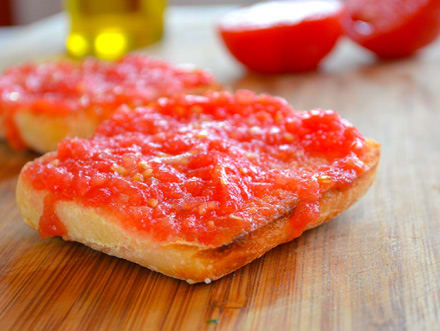 Ingredients:
Bread (If you can order Pà de Pagès (farmhouse loaf) even better)
Ripe tomatoes
Peeled garlic
Extra virgin olive oil
Salt
1) Cut the bread into slices.
2) Toast the slices
3) Rub the toast with the garlic
4) Cut the tomato in half down the middle
5) Rub the tomato into the bread
Season with oil and salt and eat immediately so that it does not soften.
It can be accompanied by cold cuts, cheese, anchovies, omelette, etc.